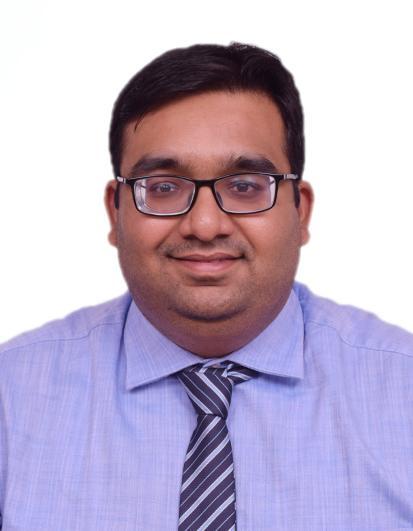 About Me
" For breath is life, so if you breathe well you will live long on earth – Sanskrit Proverb "
Breathing is an imperative aspect of human life and medical science has given due attention to this aspect in detail. This is the reason why the Pulmonology and respiratory medicine branch has developed immensely over the years. Now, imagine what will happen if one day you encounter breathing issues? Obviously, you would rush to a specialist and would want to select the best among the crowd. Well, you are in safe hands as I, Dr. Parthiv Shah– Chest Physician/Specialist in Borivali, Mumbai can take care of all your pulmonary issues.
I am a postgraduate qualified Pulmonologist with an additional Diploma holder in Respiratory medicine from Europe. I specialize in dealing with all forms of Asthma or Bronchitis, Tuberculosis, Pneumonia, COPD, Lung infections, and all diseases related to your Trachea Bronchi and Lungs. Be it any medical issue associated with your breathing, I possess the skills and experience to handle the toughest of cases. With a vision and motto to offer the utmost high level of healthcare facilities in the field of Respiratory Medicine. I have been working dedicatedly with my patients and have experience of more than 7 years. My goal is to offer the best possible care and alleviate patients suffering.
Pulmonary: Taking Care Of All Your Respiratory Aspects
For people who are not aware of what Pulmonology is, here is an answer in a nutshell. Pulmonology is a branch of medical science which deals with diseases and issues revolving around the respiratory tract.
How Can I Help You?
I practice as a Chest Physician in Borivali, Mumbai, and offer the best pulmonary services to patients facing any lung disease. I specialize in the fields of:
I visit major hospitals in Kandivali, Borivali, and Dahisar in Mumbai. However, you can always contact me no matter where you reside in Mumbai.
My Pillars Of Excellence Include:
Commitment towards providing the best healthcare.
Transparency in handling patients.
The personal touch in working.
Academics
MBBS, Nasik 2010
MD (Pulmonary Medicine), 2015
DNB (Pulmonary Medicine), New Delhi 2017
Fellowship in Pulmonary Diseases & Intensive Care Medicine, 2016
Diploma in Adult Respiratory medicine, Europe 2019
Awards
1st prize (individual and team) in Vidharbha Pulmoquiz, Nagpur 2014
Distinction in Fellowship
2nd Prize in E- poster, Nescon 2017
Moreover, I do not believe in asking patients to go for unnecessary tests and investigations. My long years of experience assist me in advising the most effective test for investigating a Patient's lung disease.