Dr. Parthiv Shah – Best Pulmonologist in Mumbai
CONSULTANT CHEST PHYSICIAN
M.D., D.N.B., F.P.C.C., E.D.A.R.M.(Europe)
Dr. Parthiv Shah is one of the best pulmonologist in mumbai and has an experience of more than 8 years in the field of respiratory medicine. Dr. Parthiv Shah has expertise in handling Allergies, Asthma, COPD, MDR-TB, Pulmonary infections, Obstructive sleep apnea, and all Lung diseases.
He performs procedures including Bronchoscopy, Thoracoscopy, Pleural tapping. Allergy testing and Sleep studies tests are performed by Dr. Parthiv. After completing MBBS and MD (pulmonary medicine) Dr. Parthiv did his Fellowship in Pulmonary Diseases & intensive care from LTMG Hospital Sion, Mumbai in 2016 and DNB – Pulmonary Medicine.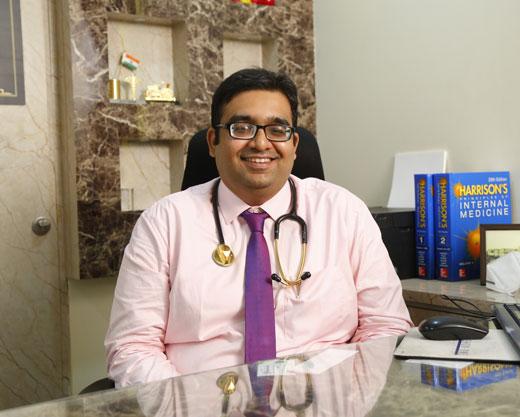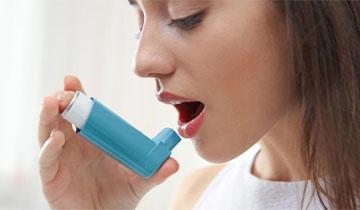 Asthma Treatment
Asthma is a condition in which your airways narrow and swell and produce extra mucus.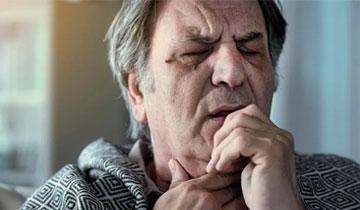 Bronchitis
People who have bronchitis often cough up thickened mucus, which can be discolored.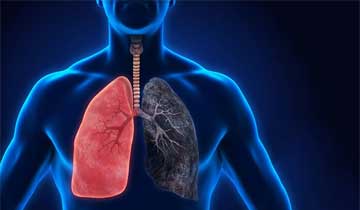 COPD Treatment
COPD is a chronic inflammatory lung disease that causes obstructed airflow from the lungs.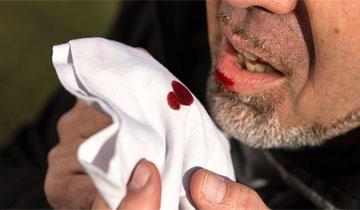 TB – MDR & XDR
TB is an infectious disease usually caused by Mycobacterium tuberculosis (MTB) bacteria.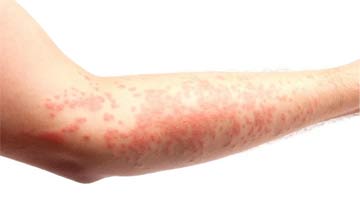 Interstitial Lung Disease
A condition in which the immune system reacts abnormally to a foreign substance.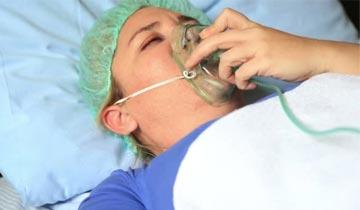 Pneumonia
Pneumonia is an infection of the lungs. It can be a serious and life-threatening disease.
When Do You See A Pulmonologist?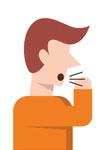 Fever with Cough / Tiredness

Wheezing or Noisy Breathing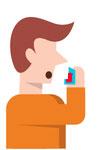 What Patients Say About Us?

Bhoomi Mewada
@patient listen carefully
"He is the best chest physician in the Borivali. Gives proper time to the patient, listen carefully and provide the solution which is to the point. Highly recommend for any chest issues."


Reshma Kasrung
@Very Helpful
"Hello, Dr., Since, From month of January My treatment is going on under you and m really thankful to you that your medicine is very helpful and effective for me m an feeling much better to take that."


Pankaj Singh
@Feel lot better
"I was suffering from asthma for the past year. I visited Dr. Parthiv at the start of this year and I've been getting treatment for my ailment since then I feel a lot better now. Dr. Parthiv is the best pulmonologist in Borivali."

Featured in The Indian Express!!
One of my fighter patient's story was covered by the press.
26 yr old dynamic young Youtuber was diagnosed with extensively drug-resistant tuberculosis (XDR-TB). The infectious strain was quite rare, and it was resistant to 8 of 13 drugs. This is his story…
Book Appointment
Fill The Form To Book Your Appointment with Dr Parthiv Shah
Hospital Affiliations
 Sparsh Super Speciality Lung Clinic (Borivali East)
– 11:00am – 8:00pm (Mon – Fri)
Sanchaiti Hospital (Kandivali East)
– 11:00am – 1:00pm (Mon – Fri)
Ashok One Hospital (Borivali East)
– 5:30pm – 7:30pm (Mon – Fri)
Rohit Hospital (Dahisar East)
– 8:00pm – 9:00pm (Mon – Fri)
Apex Hospital (Dahisar East)
– (On Appointment)
For Appointment Call
+91 90297 72904